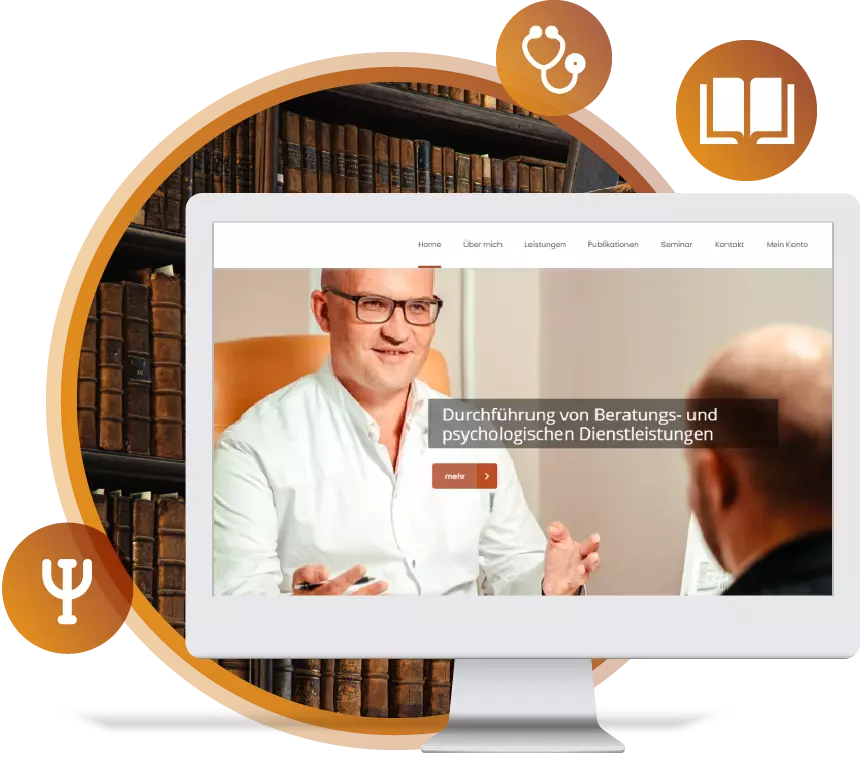 Medical App Development for a Doctor in Austria
We Created Two Distinct Domains to Showcase His Expertise and Services. We Also Created a Medical Mobile App so Users Could Easily Interact With the Doctor and Book Appointments.
Location:Austria
Industry:health
Technologies: Java, VueJs, HTML5, CSS3
Prevent Diseases With Causal Therapy
Our client is a European Award Winner who studied medicine in the USA and at various German universities. After a long period of surgical activity, he created his practice. His method focuses on preventing diseases through the proper diet.
He's a sought-after speaker on managing stress and has given over 1000 lectures at congresses, specialist conferences, and seminars.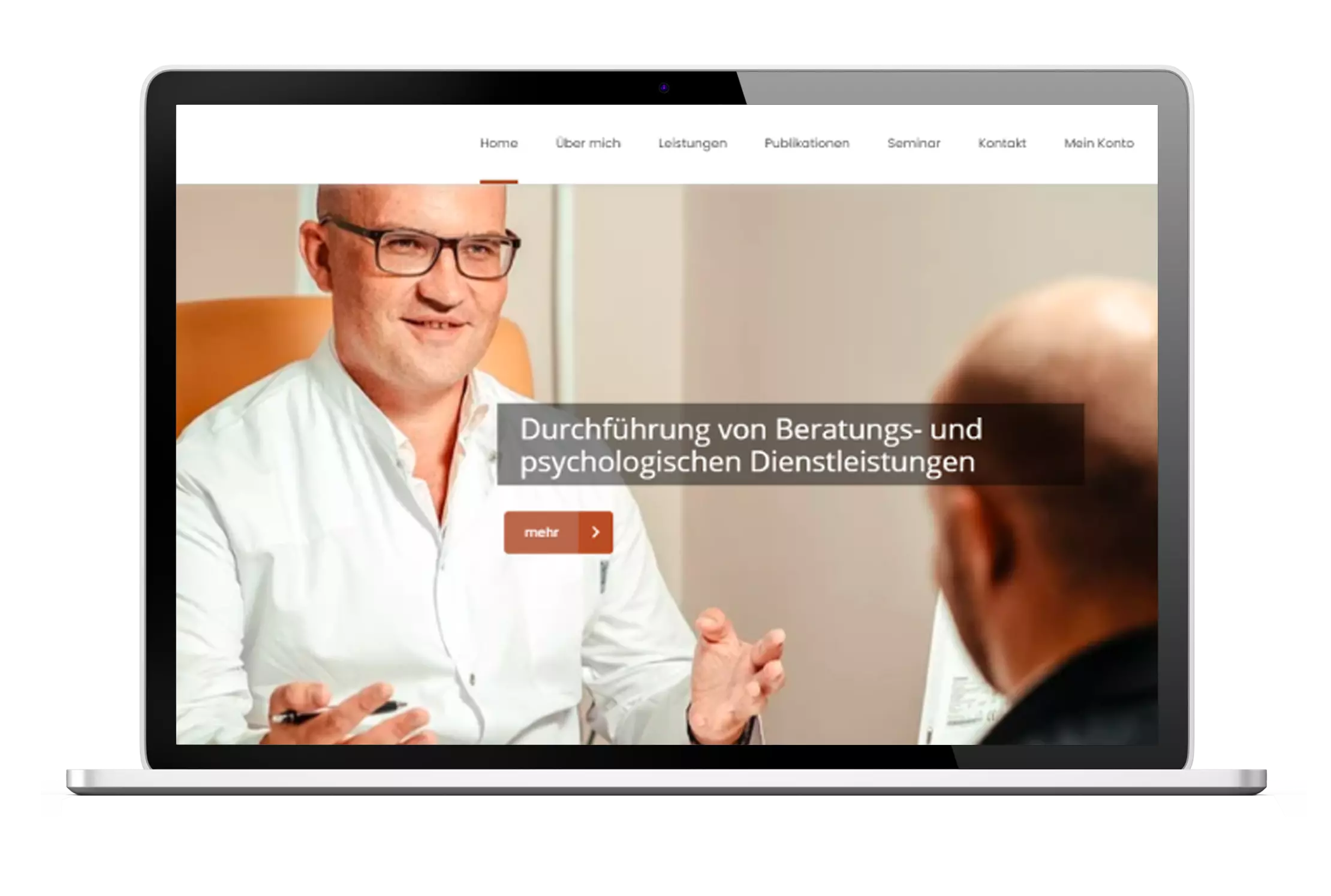 Our client wanted to give accurate information and answer the patient's questions on his websites. He also asked for special features such as booking appointments, seminars, and a store to sell his books.
To do this, we created two distinct domains, the first one dedicated to introducing the doctor, his expertise, and blogs that contain helpful medical information.
The second domain focused on the services provided by the doctor. Patients could book an appointment based on the doctor's free time; We also integrated different payment methods on the website. Users can also buy tickets for the seminars presented by our client. Additionally, visitors can see and buy the doctor's books.
Users who create an account on the website can benefit from great features such as finding their medical experiment result in their user area.
Doctors are using mobile phones in their daily lives. More than 80% of doctors use mobile devices already, and over 90% believe medical mobile apps add value to emergency health services.
Medical mobile apps ease the scheduling process, and it also saves time
as much as 100 minutes for patients in a month, and less time is wasted by medical professionals with the help of a medical mobile app.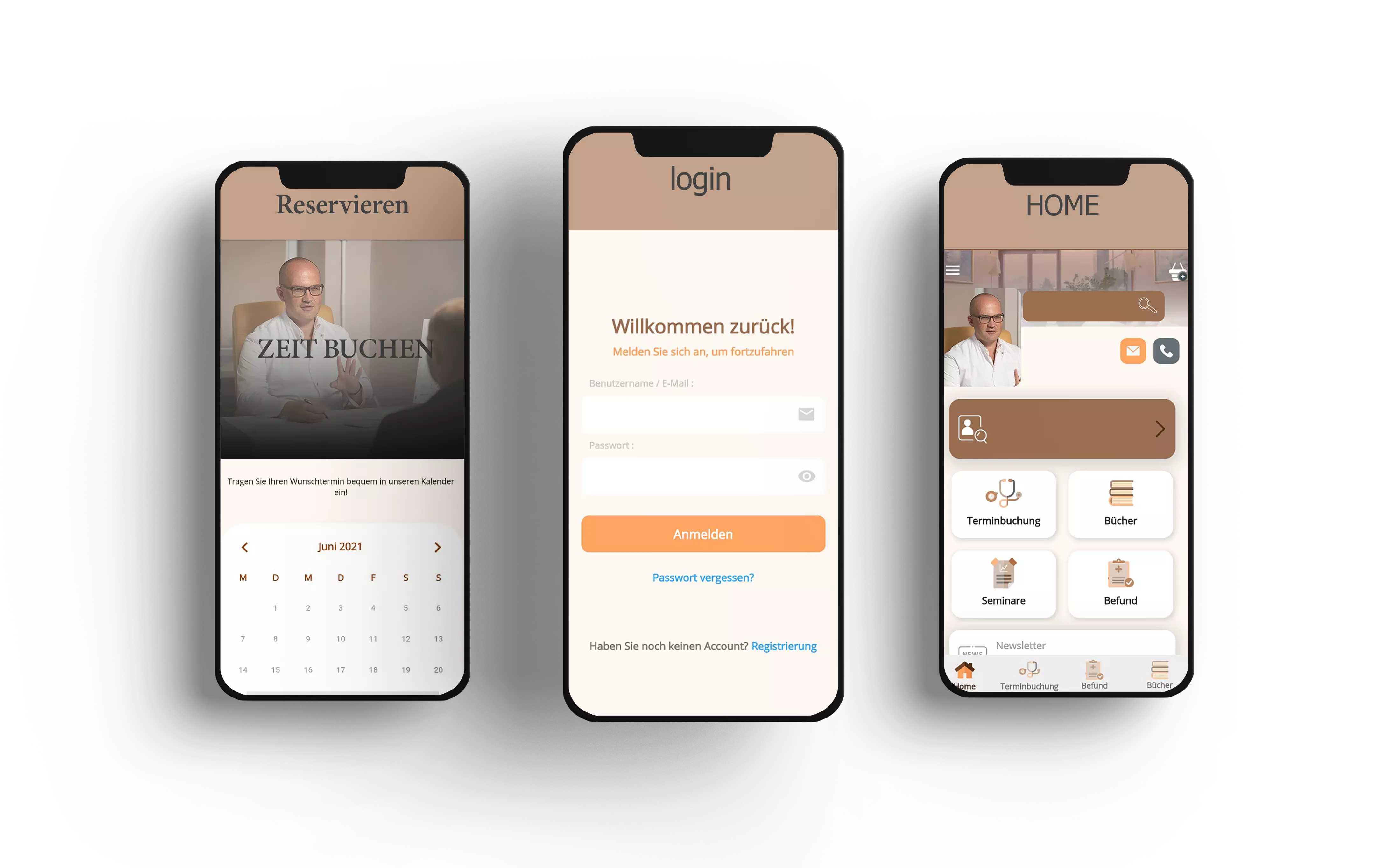 A Medical Mobile App That Takes Care of You
The importance of a medical mobile app is undeniable, especially in medical apps that deal with health.
We create this medical mobile app, so users could easily interact with the doctor. It consisted of three main parts:
A blog that will publish new information every day;
A laboratory which showed the patient's experiments and their results; And events such as seminars held by our client.
Our efforts helped the client improve their website user experience, increase engagement, and better online exposure. With the help of our online reputation management tools, we were able to help improve online ratings through effective online review management.
We Are Ready to Prove What We Claim
Click the Button Below to Let Us Know What You're Looking for, and We Will Get Back to You Within 24 Hours.