Highly Responsive
Responsive websites attract more traffic and convert more visitors to sales. Our advanced web development process gives your visitors a smooth experience. This sets the background for you to show off your irresistible offer and generate revenue with your website.
SEO Optimized
Another great feature to make your website a money-making machine. SEO optimization is part of our web development process, which helps your website get found by your ideal customers. Combined with great content, your websites your ideal customers on autopilot
Compatible With Mobile
With the growing number of mobile web users, businesses must optimize their websites for mobile users. We will give your visitors the best mobile experience they could ever get.
The Latest Trends of Design
We choose our designer so accurately because we believe it's the most important element of any great website. A great design charms any visitor and keeps them on the website. We follow the latest design practices to make sure you get a website you love to surf forever.
Web Develeopment Case Studies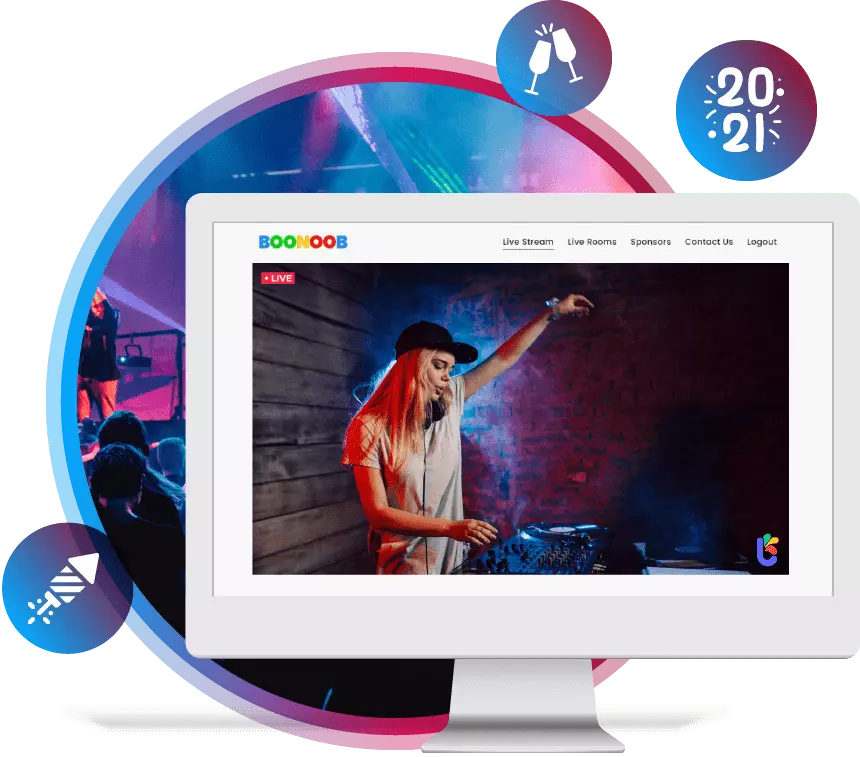 Revolutionizing online parties in the U.S
Enabling Boonoob, a social networking platform, to host online events and connect people with the help of web development.
Boonoob, a startup located in California, has big ambitions. They're connecting people in unique ways to meet their needs, to do good, and to spread happiness by hosting hundreds of public and private events over the past few years.
We offered them a virtual platform to celebrate the New Year without worrying about the Pandemic and even use it every other time they hosted an online event.
"
Greensoft, did a great job in developing my eCommerce website, highly recommended, not only for their expertise but for their customer care and support commitment. Thank you Greensoft.
Ryan Adel
Director - ARMORMAN 4X4
"
They delivered the project on time so we could host our party.All in all I am satisfied with the team and the service. They are cost effective and trustworthy! We are currently giving GreenSoft even bigger projects.
Hesam Jafari
CEO - Boonoob
"
I had my company website and IT support built from scratch by GreenSoft. I never heard "No" or "can't" from them no matter how weird or different my ideas were.I will definitely recommend these guys and will do more business with them in the future.
Omid Sasani
CEO - GothamTek.com
We Are Ready to Prove What We Claim
Click the Button Below to Let Us Know What You're Looking for, and We Will Get Back to You Within 24 Hours.