Premium UI/UX Design
UI/UX is everything for mobile applications. We integrate the best UI/UX to your mobile application, so your customers would love to spend time with it. This, eventually, helps you build trust and retain more customers with your mobile app.
Compatible With All Platforms
No matter if it's IOS or Android. You name it; we build it. We can develop a five-star mobile application regardless of the platform.
High-Performance Mobile Applications
If having a mobile app is good, having a high-performance mobile app is the best. Your users don't want to deal with crashes, bugs, and low-performance mobile apps. We make sure your users get the best experience possible with your mobile application.
Mobile Application Case Studies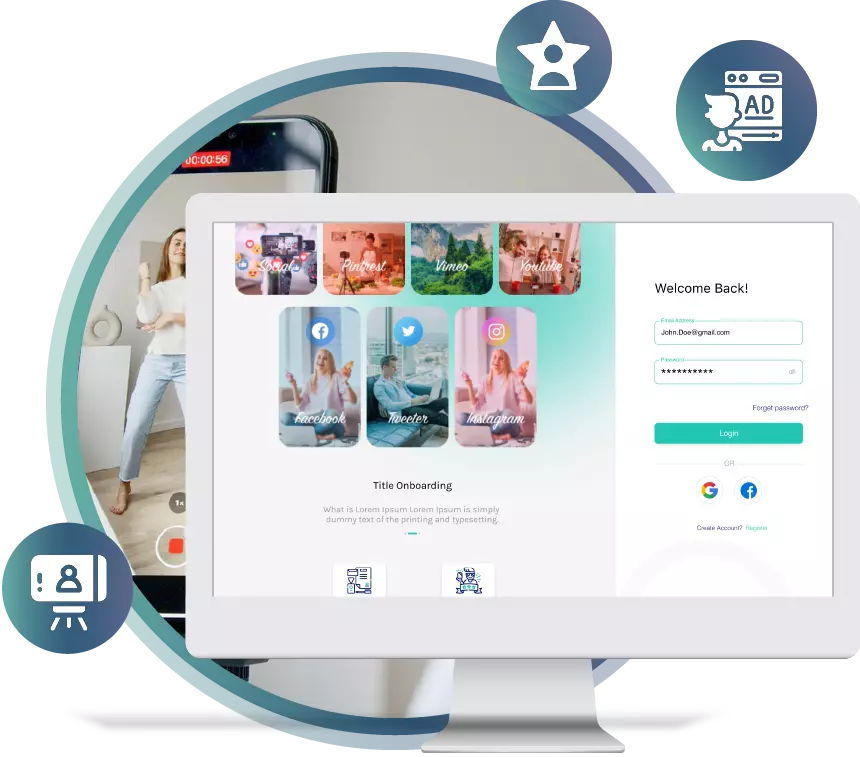 Stepping into the world of Influencer Marketing

We created a platform so it would be easier for influencers and brands to connect and do business in a competitive environment.
Brands need to deliberate targeting and planning in influencer marketing, like any other marketing tactic. They should identify the social network where people are talking about their industry and business. They also need to choose the right influencers according to their business relevance, popularity, impact on the followers
With the help of this app, business owners enjoy selecting from a wide variety of influencers with different features and benefits. Furthermore, influencers benefit from a regular work schedule with lots of new business opportunities.
"
Greensoft, did a great job in developing my eCommerce website, highly recommended, not only for their expertise but for their customer care and support commitment. Thank you Greensoft.
Ryan Adel
Director - ARMORMAN 4X4
"
They delivered the project on time so we could host our party.All in all I am satisfied with the team and the service. They are cost effective and trustworthy! We are currently giving GreenSoft even bigger projects.
Hesam Jafari
CEO - Boonoob
"
I had my company website and IT support built from scratch by GreenSoft. I never heard "No" or "can't" from them no matter how weird or different my ideas were.I will definitely recommend these guys and will do more business with them in the future.
Omid Sasani
CEO - GothamTek.com
We Are Ready to Prove What We Claim
Click the Button Below to Let Us Know What You're Looking for, and We Will Get Back to You Within 24 Hours.