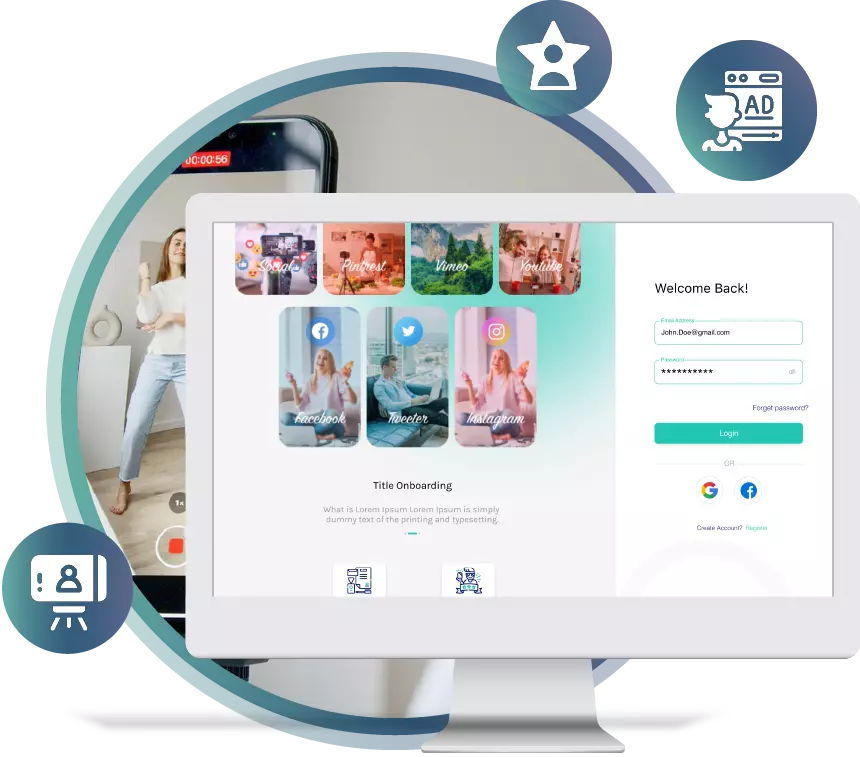 Influencers Marketing App in Austria
We created a influencer marketing app so influencers and brands could connect and collaborate in a competitive environment, which is beneficial to both sides.
Location: USA
Industry: Influencer Marketing
Technologies: Flutter, WordPress, CSS3
It is becoming increasingly difficult for brands to take advantage of native advertising. Consumers are incredibly skeptical about its trustworthiness and do not pay enough attention to it. At the same time, the demand for new and innovative digital marketing strategies such as influencer marketing has increased.
According to credited surveys in recent years, many brand owners said ROI from influencer marketing was comparable to, or better, than other marketing approaches. It is also noted that plenty of businesses have plans on increasing their budgets on influencer marketing for the years to come.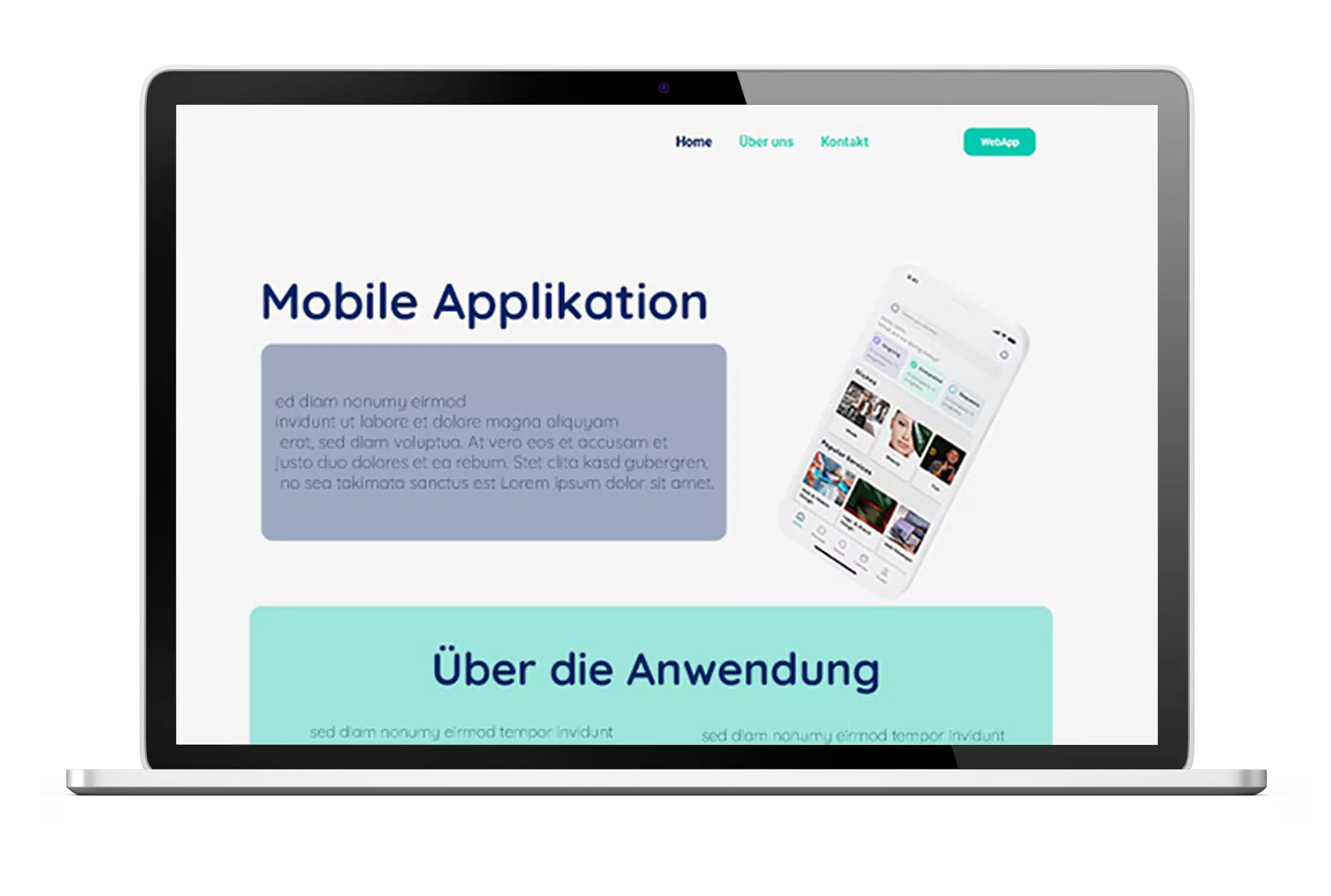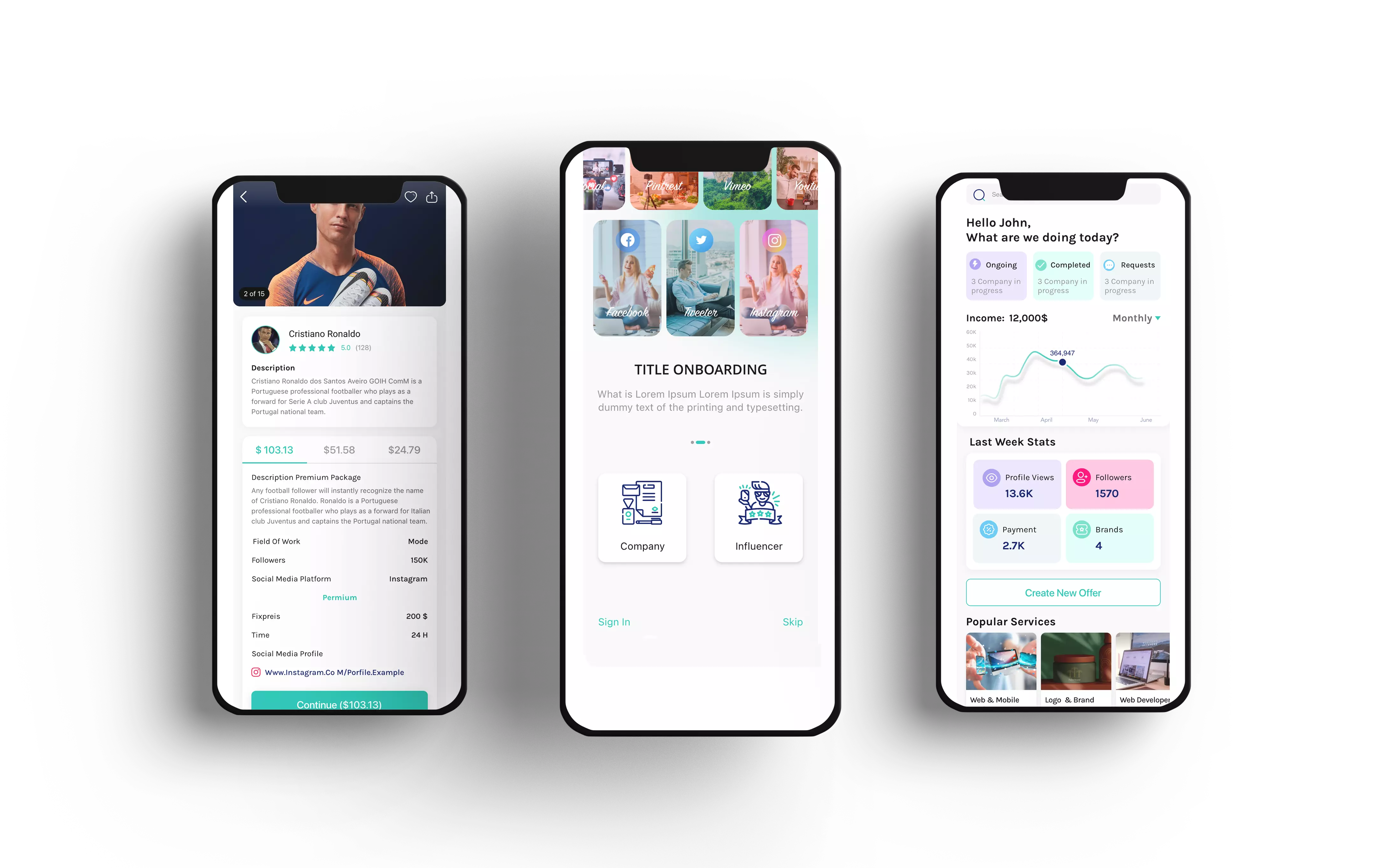 Competitive Environment for Collaboration
Since business owners invest a significant amount of time and resources to execute successful influencer marketing campaigns, they are obsessed with influencers. So, brands need to deliberate targeting and planning in influencer marketing, like any other marketing tactic. Brands should identify the social network where people are talking about their industry and business; They also need to choose the right influencers according to their business relevance, popularity, impact on the followers, etc. Our influencer marketing app provides the above information about every influencer. Plus, it gives brands a free option to have an ideal influencer pick.
Thanks to the influencer marketing app we created, business owners enjoy selecting from a wide variety of influencers with different features and benefits. Furthermore, influencers benefit from a regular work schedule with lots of new business opportunities.
We Are Ready to Prove What We Claim
Click the Button Below to Let Us Know What You're Looking for, and We Will Get Back to You Within 24 Hours.