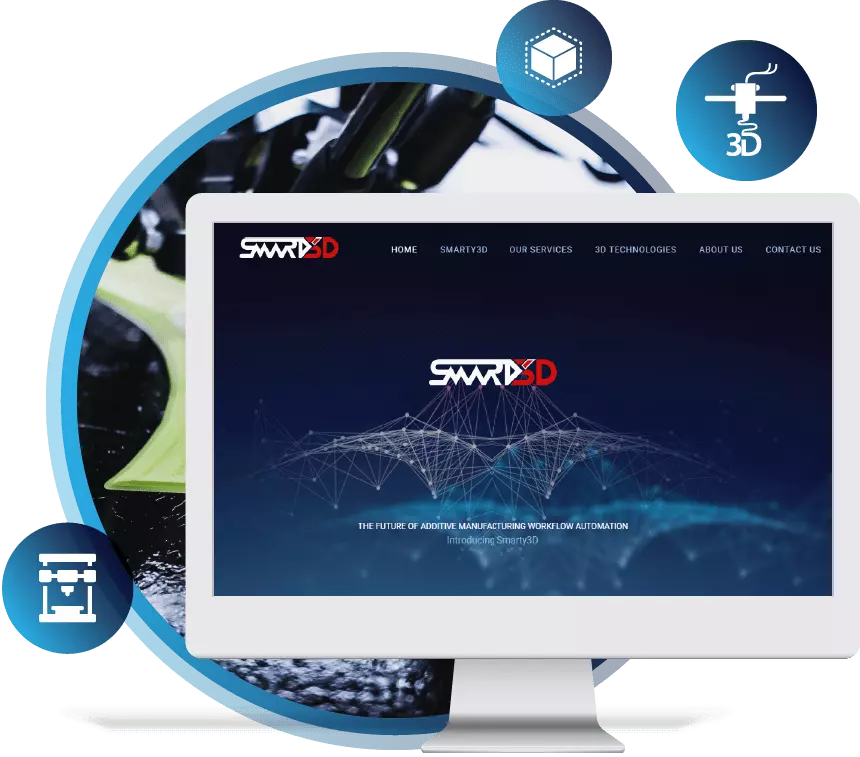 CRM Software for a 3d Printing Startup
We developed an IT automation software to handle project management and a CRM software for an Additive Manufacturing startup. As a result, they can stand out in a competitive market of relatively new technology.
Location:Sweden
Industry:Additive Manufacturing
URL:http://smarty3d.com
Technologies: Java, VueJs, HTML5, CSS3
3D printing or Additive Manufacturing (AM) is making three-dimensional solid objects from a digital file. The creation of a 3D printed object is achieved using additive processes. In an additive process, an object is created by laying down successive layers of material until the entire object is created. Each of these layers can be seen as a thinly sliced horizontal cross-section of the eventual object.
As an advanced technology, Additive Manufacturing allows for creating bespoke parts with quick and efficient alterations in design. Additive Manufacturing can also fabricate unique objects or replacement pieces where the original parts are no longer produced. Additive Manufacturing is used to create a wide range of products across many industries, including aerospace applications, the automotive industry, and the Medical sector.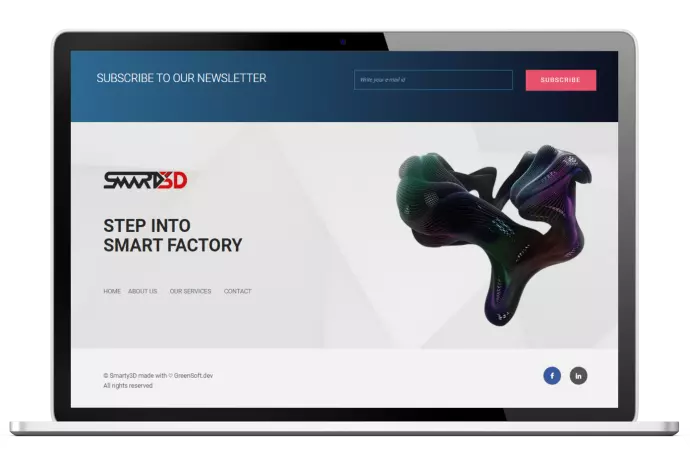 The key aspect to note is that 3D printing is not just about printers; the software also plays an important role. Without an all-in-one software for optimizing and preparing a 3D model for printing and post-processing, one is left with a string of independent software solutions that are each capable of performing only part of the process, which is anything but efficient. If this sounds familiar, your production cycle could look dramatically different with the introduction of Smarty3D.
Smarty3D combines all the processes of Additive Manufacturing on one single platform. It provides the industry with a highly scalable and customizable platform that solves all integration and system cluster problems within the Additive Manufacturing value chain. We also focused on making a CRM software that would be easy-to-use.
Our CRM software comes with 25 plug-play modules for every functionality that Additive Manufacturing needs. End users can build a processing system that uniquely suits their way of doing business. We also focused in creating a CRM software that we easy-to-use so that everyone could use tit with no prior knowledge.
With Smarty3D, customers do not have to work with multiple platforms and processing systems. Smarty3D provides all they need on one platform, and if they want to upgrade and scale, they can do it as easily as plug-play by installing the functionality that they need from our Smarty3D Store and be ready in a couple of minutes.
We Are Ready to Prove What We Claim
Click the Button Below to Let Us Know What You're Looking for and We Will Get Back to You Within 24 Hours.