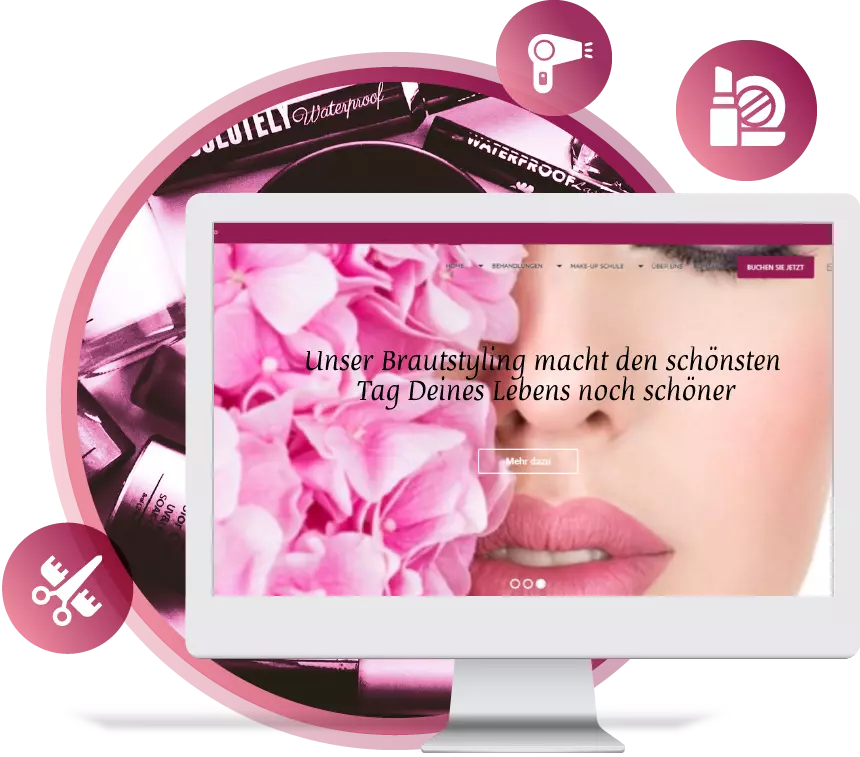 Salon Booking App for a Cosmetic Studio
The Company Has Made Huge Strides Toward Becoming a Leading Cosmetic Studio in Western Europe. They Received More Than 2000 New Customers Through Digital Channels.
Location:Austria
Industry:Beauty
Technologies: HTML5, Flutter, WordPress
A Place to Feel Better, Whenever You Go
One of the well-known local cosmetics studios in Western Europe contacted us asking for a website and a salon booking app. They provide all kinds of treatments, from makeup to laser hair removal and manicures to cosmetic surgeries.
Increasing global brand awareness in the rapidly-changing beauty industry was their priority.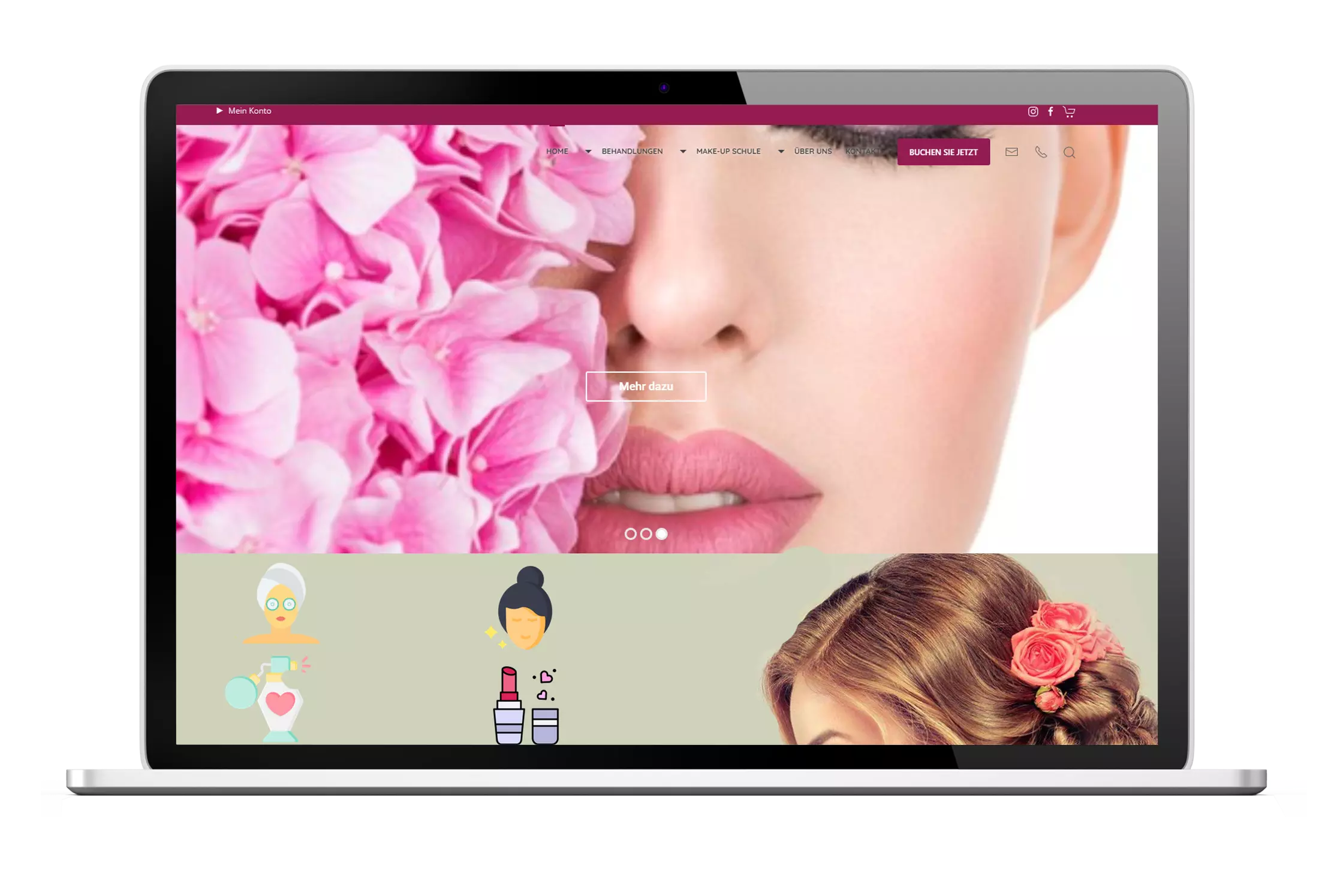 Revolutionizing the Customer Experience
This studio works with various independent makeup artists, giving them the necessary resources and items to service their customers.
We created a web platform that allows customers to choose from a wide range of beauty treatments and see the makeup artist schedule to book a time to visit the studio.
We added different payment methods to the platform including PayPal, or cash. We also added the option of paying with cryptocurrencies such as Bitcoin and Ethereum; To do this, we had to add the Coinbase Commerce plugin, which lets the customers settle their bills with various Altcoins listed on Coinbase.
The booking feature is probably the best thing a beauty salon needs and we put a lot of thoughts into making it as user-friendly as possible.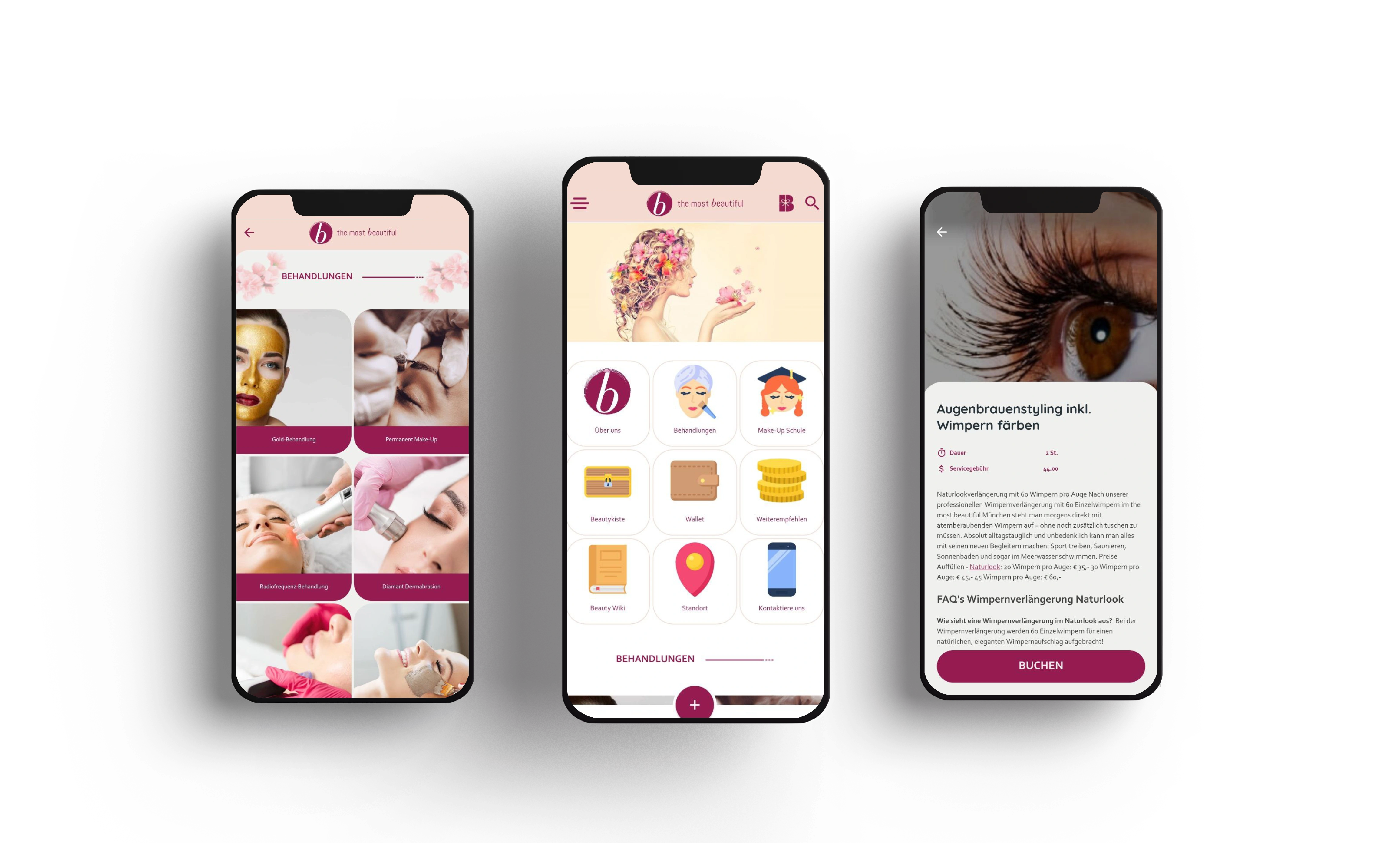 A Salon Booking App Tailored to Your Needs
The makeup school was an essential part of this project. Booking training sessions with the desired beauticians or viewing and purchasing their professional courses on the web platform or the mobile application was the project's main feature.
The salon booking app provided all the web platform features like booking and payments and a few special new ones. For example, customers can create wallets, and small amounts of reward will be credited to their wallets every time a purchase is made or introducing new buyers.
We added discount notifications to the application to get notified whenever a particular makeup artist promoted a service.
Working alongside our clients through their journey is what we always do. With this in mind, we suggested that the cosmetic studio start selling beauty products and get into the e-commerce world.
How Final Results Look Like
The company has made huge strides toward becoming a leading cosmetic studio in Western Europe. They received more than 2000 new customers through digital channels.

We Are Ready to Prove What We Claim
Click the Button Below to Let Us Know What You're Looking for, and We Will Get Back to You Within 24 Hours.