Modeling Website Design in Austria
We designed a web platform for a modeling agency to recruit new talents, present their academy programs for training models, and publish model sheets with essential information to inform visitors.
Location:Austria
Industry:Modeling
Technologies:PHP, HTML5, CSS3, WordPress
Merciless World of Modeling
The profitability of models for brands has raised the need for professional offices that enroll, oversee, and confirm models' safety. Social media has turned models into superstars, and clients now can hire models directly. However, many individuals prefer a reliable agency to protect them from the harshness of this industry and support them on their path to fame.
The speed and ease of the internet have changed the modeling industry forever. Nowadays, agents can market their models instantly and worldwide with the click of a mouse. This has led to fierce competition between modeling agencies, which try to outsmart each other constantly. So, our client insisted on a web platform that would help them stand out.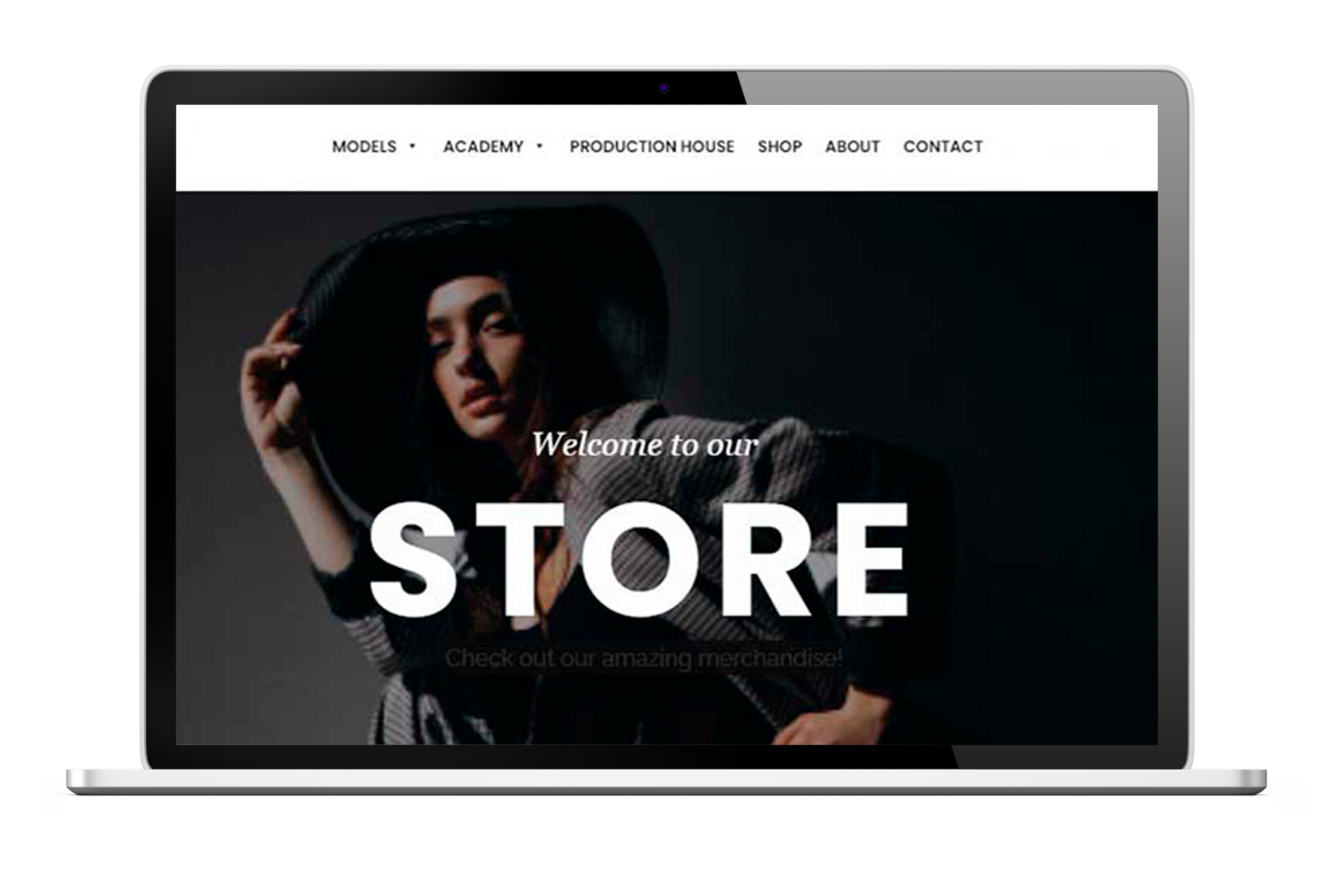 Our client provides a comprehensive package of modeling services, including hairstyling, make-up art, fashion styling, photographing and video graphing, social media promotion, and branding. So, they needed a modern modeling website design to showcase their abilities and uniqueness. Besides, they demanded web features to recruit new talents, present their academy programs for training models, publish magazines with essential information to educate visitors. They also wanted to help brands to look for new models in the city where they operate. Furthermore, we built an online shop where they can sell their branded T-shirts on the internet.
As a result of our collaboration, our client enjoys more opportunities to work with new talented models and get contracts from different fashion brands. They are living the dream of every modeling agency!
We Are Ready to Prove What We Claim
Click the Button Below to Let Us Know What You're Looking for, and We Will Get Back to You Within 24 Hours.