Common Startups Challenges and Tips to Deal With Them
Every startup or growth-driven company needs education, mentorship, and financing in its early stage. Business startups face many challenges in today's markets, and whether they can outlast these though situations can be explained through Darwin's theory 'survival of the fittest. Meanwhile, they should also hold to their original vision under enormous pressure from both customers and the industry in which they're operating.
One of the most important factors that can establish a constructive organizational culture within a startup and is considered a tedious task is forming a team of suitable candidates with the right qualifications that save time, money, and energy. To develop a highly successful team culture, organizations in general – and startups in particular – need to hire individuals with various practical skills, similar capabilities, and identical focus.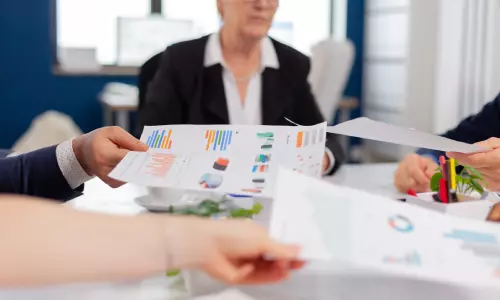 The world of startups is violent, and it's due to the fierce competition between companies of different sizes in a given industry. And if you have an online business startup, the competition gets tougher. The competition challenges keep the startups on their toes, as there is no room for business mistakes. The startups need to play aggressively and punch above their weight to gain the very needed recognition amongst the clusters of ever-challenging and expanding businesses.
One of the biggest challenges that startups face today relates to financial management. It is a fact that small startups rely heavily on financial backups from the so-called investors. Most of the startups' successes will flow from the initial investments. So, it seems crucial to initially minimize financial risk and trim back unnecessary costs in its early days. Taking help from a reputed financial consultancy firm may really help out in managing financial crises facing today's startup businesses.
Even if the startups have innovative ideas and ambitions, some think they can ignore sales and marketing principles. Marketing is the heartbeat of any business; it drives new
customers to a small business store or website, increases the brand's visibility, and helps a startup establish its business as a reputable part of the industry it's operating in. There should be a properly structured plan to promote a company. For online businesses, investing effort into SEO can help ensure a website is accessible to search engines and get the content ranking for relevant keywords, driving visitors to the website.
A great product or idea needs the necessary guidance, market experience, or knowledge to take it to the next level. That's where a mentor comes in, with the wisdom and confidence to help you clear those roadblocks that are holding a startup back. Having somebody, an entrepreneur can lean on when major decisions have to be made, or even just when they need a sounding board who has already been there and done that, is super useful. Entrepreneurs' focus on building out their professional network can help them on this mission.
Due to poor planning, many startups and small businesses fail in the first year because they do not effectively understand factors in challenges and pitfalls. A common mistake among new business owners is thinks they can manage the entire business themselves. Some people can't manage a business, even if they're great at ideas, finances, or marketing. Effective management can successfully move a business from the initial stages by working well together and keeping everyone on the same page.
The challenges and problems are inevitable as far as the success journey of a startup is concerned. In fact, there is no single-stop solution to the surmounting challenges facing startups in this age. You don't have a magic wand either that can help you solve the so-called challenges overnight. To face and tackle the so-called challenges of a violent business world, startups need to be resilient and focus on keeping their integrity intact against all odds. They should keep their values intact no matter what the circumstances are. It is, therefore, to
anticipate difficulties and pitfalls beforehand.
We Are Ready to Prove What We Claim
Click the Button Below to Let Us Know What You're Looking for, and We Will Get Back to You Within 24 Hours.