Small Business Website: Why Is It Crucial These Days
New features of information technology are changing businesses' needs and roles in terms of their interactions with their existing and potential customers. Once considered a sub-branch of IT and web solution services early in his presence, digital marketing has evolved to take over the leadership of the businesses sales and marketing according to analytics. As small businesses have had a front-row seat watching this type of marketing evolve into what it is today, they see new value in a strong presence on the web and importance of a small business website.
At the initial stage of their business, even low-budget web development allows small business owners to establish an effective web presence and get a decent profit shortly. A well-designed website enables a business to create its own brand, establish really creative ways in its relations with its customers, develop marketing strategies, and finally generate more revenue. However, it's a cause-effect relationship. The more time and money are spent, the more efficient website or app can convert visitors into clients. Although large enterprises such as Amazon have launched investment funds to work with small businesses that sell through their platforms, many small businesses find themselves stuck in the pitfall of these giants' policies. They have to go into fierce competition with similar companies by slashing prices drastically, which leads to drastically reduced profit margins. Yet, it's not the darkest side of the story. By doing business on these platforms, small businesses are deprived of the flexibility, control, branding, and credibility they need to grow.
The Ecommerce industry is a powerful tool not only for businesses but also for consumers. Famous online selling platforms typically provide forums for customers to voice their concerns
and viewpoints about a business. People are more likely to complain than they are to compliment a business, which can damage a company's reputation. Who can find plenty of examples of complaints that have gone 'viral' and have forced businesses to undergo undesirable strategies or change their products, resulting in a loss of revenue?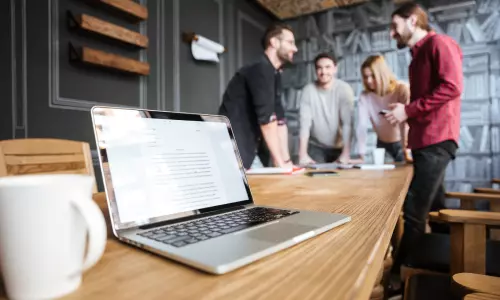 Small business website credibility
One of the main reasons owners of small companies should have a website for their business is to increase their credibility. Chances are there are several providers on common selling platforms offering a similar service to theirs. One way they can stand out is by having a website that looks good and clearly communicates quality information to their consumers. Without a website, people may question the legitimacy of a business. Having a website is an opportunity to make a great first impression and give people comfort that a business is real
Showcasing a brand's vision and mission to its prospective customers is one of the most important things that an enterprise can do. By clearly establishing what a company is doing, what
it is called, and how useful it can be, business owners increase their customers' chances to buy from them. A website that represents your business will help you provide online visibility and discoverability and establish or enhance brand recognition. This is something that can set you apart from your competitors.
More Customers with a Small business website
Perhaps one of the most intriguing reasons to have a website for your business is because it can increase your chances of getting potential customers. Regardless of what kind of business an office is running, having a website accessible on a 7-day, 24-hour basis without taking breaks for holidays and weekends is a huge advantage. Small businesses can do their bookkeeping and customer service online and get bespoke solutions that automate how customers purchase their goods and services. In short, it can streamline processes while saving valuable work hours from performing tedious tasks.
Another reason to create a web presence for a business is a reduction of distances. A website allows you to expand your target audience and make deals with customers far away from you. Once people find a business online, become interested in its product or service, and want to know more, they'll know how to contact it thanks to your small business website's information, which allows the organization to increase its sales. Even though websites have a cost, when used correctly, they have a positive ROI.
With the rise of the internet, there has been a huge increase in the variety of marketing and doing business. Using effective web solutions, an enterprise can put its products and services right in front of its target market without using the help of a formal marketing agency to do it for you, but at a much greater cost. However, web solution services should fit a small business's
budget and satisfy its particular business needs the best. Experience in designing and developing an eCommerce website and maintaining it defines the future of a small business.
We Are Ready to Prove What We Claim
Click the Button Below to Let Us Know What You're Looking for, and We Will Get Back to You Within 24 Hours.