Develop a Customer Relationship Management Software Instead of Buying
Custom CRM Vs. Generic CRM
Customer relationship management is a software solution that lets you manage the relationship with your customers and respond to their needs and wants in the best possible way. With a CRM, you can see your business from the customer's point of view and plan your processes based on the customer experience. This perspective helps you see the challenges and opportunities in your business and use them to your advantage.
Importance of CRM
Nowadays, there are so many different options for the customer, they are picky and hard to please, and loyalty is almost gone. As soon as a new product is introduced, everyone becomes aware, and it can go viral after a while, depending on its quality and marketing methods.
Also, customers are not the same at all. Some of them expect vital after-sales service even if they pay very little. Others are active in the business world and often buy new and more efficient products and services. Customer relationship management helps you prioritize sales and marketing actions for these groups.
In simple words, CRM is the driving force that builds customer trust and builds stronger relationships with them.
Custom CRM Advantages
Custom software is client-focused and developed solely based on your company's needs and specifications. No one in the world can anticipate what your business may go through or what obstacles you may force and include them into a generic customer relationship management solution that they sell. On the other hand, if you choose to create your custom CRM software, you will have a solution that satisfies all your needs and knows all your pain points to manage your customers effectively.
Generic CRM solutions are good enough for small companies. Still, once your number of customers or employees is not a standard, you may have to incur additional costs for scaling or adopting a customer relationship management software to meet more needs. This is where custom CRMs come a long way ahead of COTS: When you develop your system, you automatically predict and build the future of your business. As a result, you will not have to pay a lot of money later to get the required level of scalability.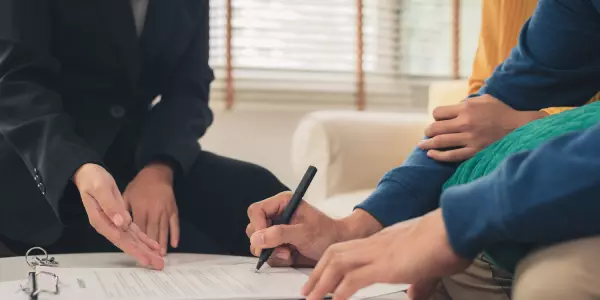 Different types of Customer Relationship Management:
1.Operational CRM
It simplifies business process operations, including sales automation, marketing automation, and service automation. The primary purpose of this type of CRM is to generate leads, convert them into contacts, record all the required details and provide services throughout the customer life cycle.
1.1 Sales automation:
Sales automation helps an organization automate the sales process. The primary purpose of sales automation is to establish standards within the organization to gain new customers and cope with existing customers.
Automation organizes information in a way that the business can meet customer needs and increase sales effectively. This includes various CRM sales modules such as lead management, call management, order-to-order pricing management, and sales forecasting.
1.2 Marketing automation:
The main goal of marketing automation is to find the best way to deliver products and get closer to potential customers. A significant module in marketing automation is campaign management.
This enables businesses to choose effective channels (such as email, phone calls, face-to-face meetings, social media ads) to reach potential customers.
1.3 Service automation:
It enables businesses to retain customers by providing the best quality and building strong relationships.
Service automation includes problem management, customer call management to handle incoming/outgoing calls, service label management to monitor service quality based on key performance metrics.
2.Analytical CRM
Analytical CRM helps senior management, marketing, and sales determine the best way to serve customers. Data analysis is the primary function of this type of CRM software.
It analyzes customer data coming from different touchpoints to understand the current state of the organization thoroughly.
It helps top executives make the best decisions, marketing executives to understand campaign effectiveness, sales managers to increase sales, and support staff to improve support and build strong customer relationships.
Analytical CRM features:
1.Collect customer information from different channels and analyze data in a structured way
2.Help organizations build business practices in sales, marketing, and support to improve customer relationships and loyalty.
3.Improve customer relationship management system performance and analyze key performance metrics set by the business
3.Collaborative CRM
Collaborative CRM, sometimes referred to as strategic CRM, enables an organization to share customer information across different business units such as sales team, marketing team, technical team, and support team.
For example, feedback from a support team can be helpful to the marketing team to connect target customers with specific products or services.
Every business unit operates as an independent team in the real world, and customer data is rarely shared with other groups, often resulting in business losses.
Collaborative CRM helps unite all business units to target only one goal. And use all the information to improve the quality of customer service and subsequently achieve customer loyalty and gain new customers to increase sales.
Different types of CRM applications have various features and benefits. Therefore, before implementing a customer relationship management system for your business, it is vital to consult with an expert.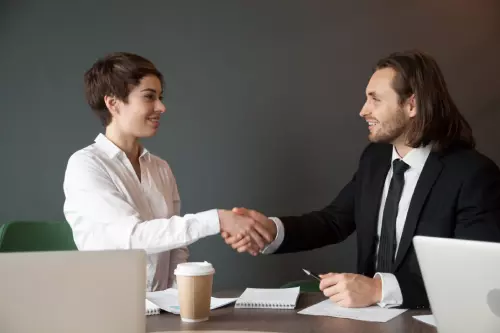 Outsourcing custom CRM development
Now that we've established the benefits of a custom CRM solution let's focus on why you should outsource the development process. The most important thing to consider is that you will get a solution that is exactly based on what you need. The development process is handled by experienced, expert CRM developers who understand the CRM framework and follow CRM best practice methodology.
We have significant experience designing complex customer relationship management systems for any business, so we will be happy to consult any company about custom CRM development. If you need any such advice, feel free to contact us.
We Are Ready to Prove What We Claim
Click the Button Below to Let Us Know What You're Looking for, and We Will Get Back to You Within 24 Hours.